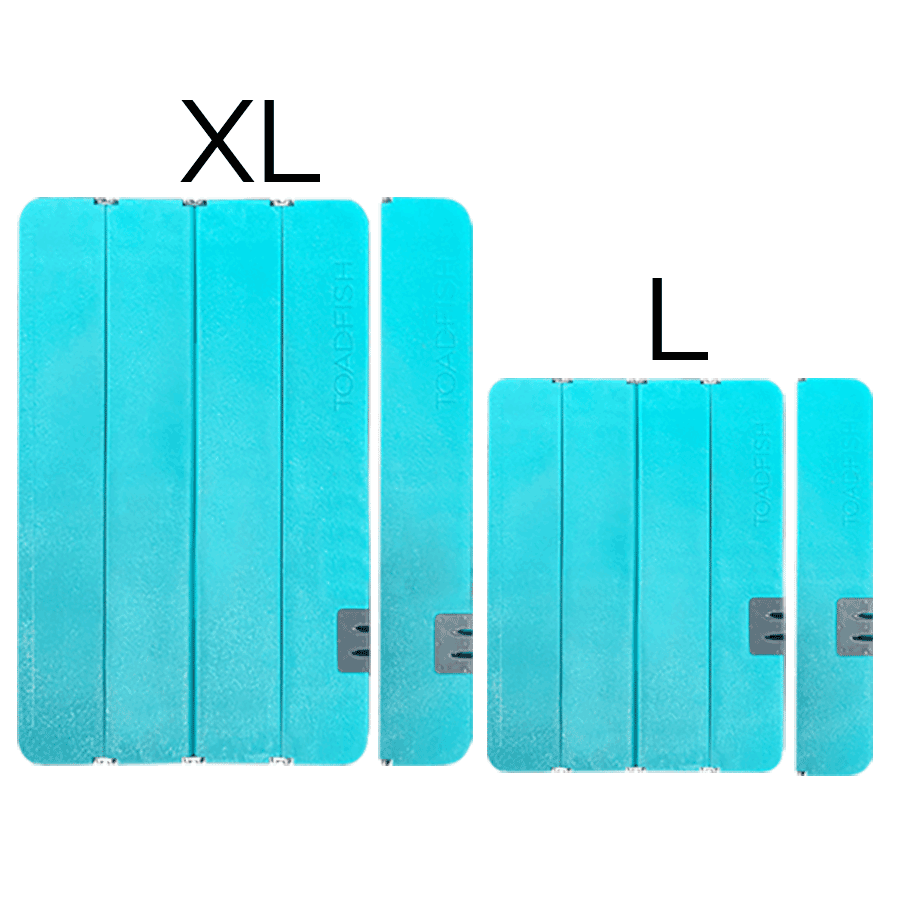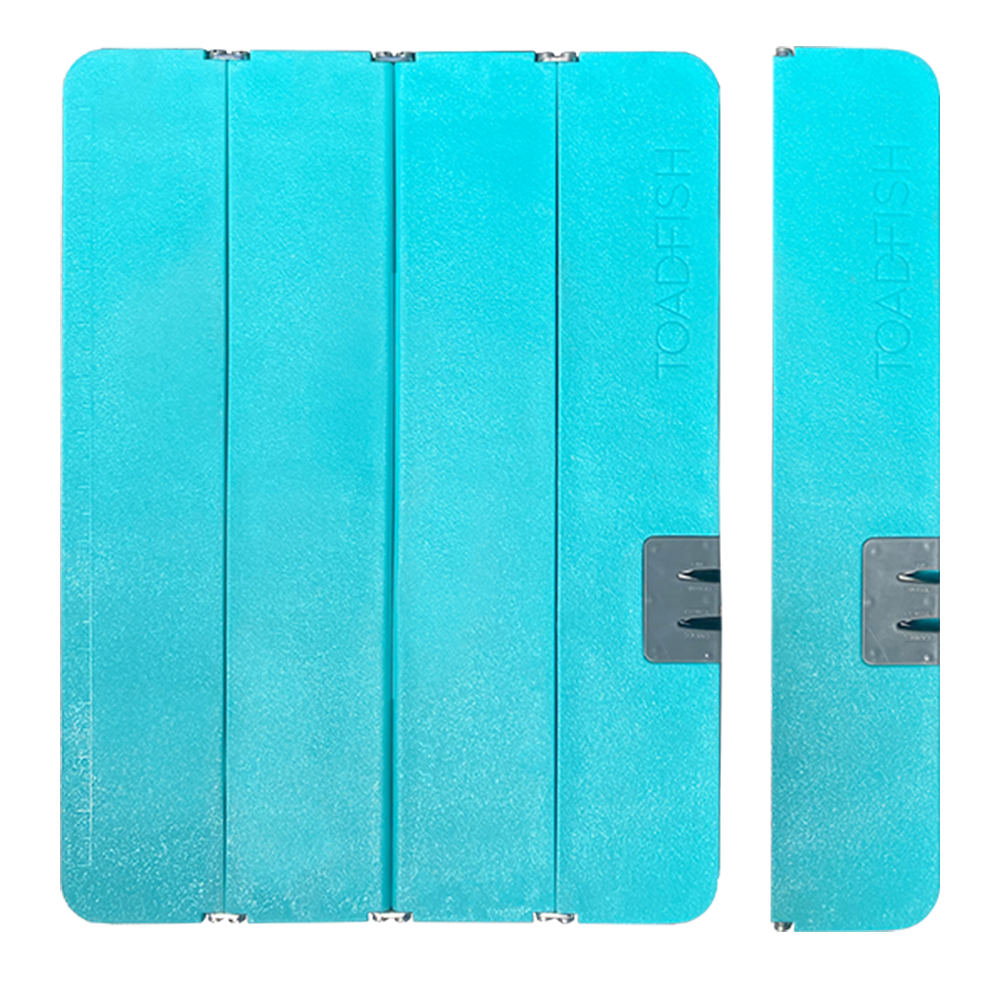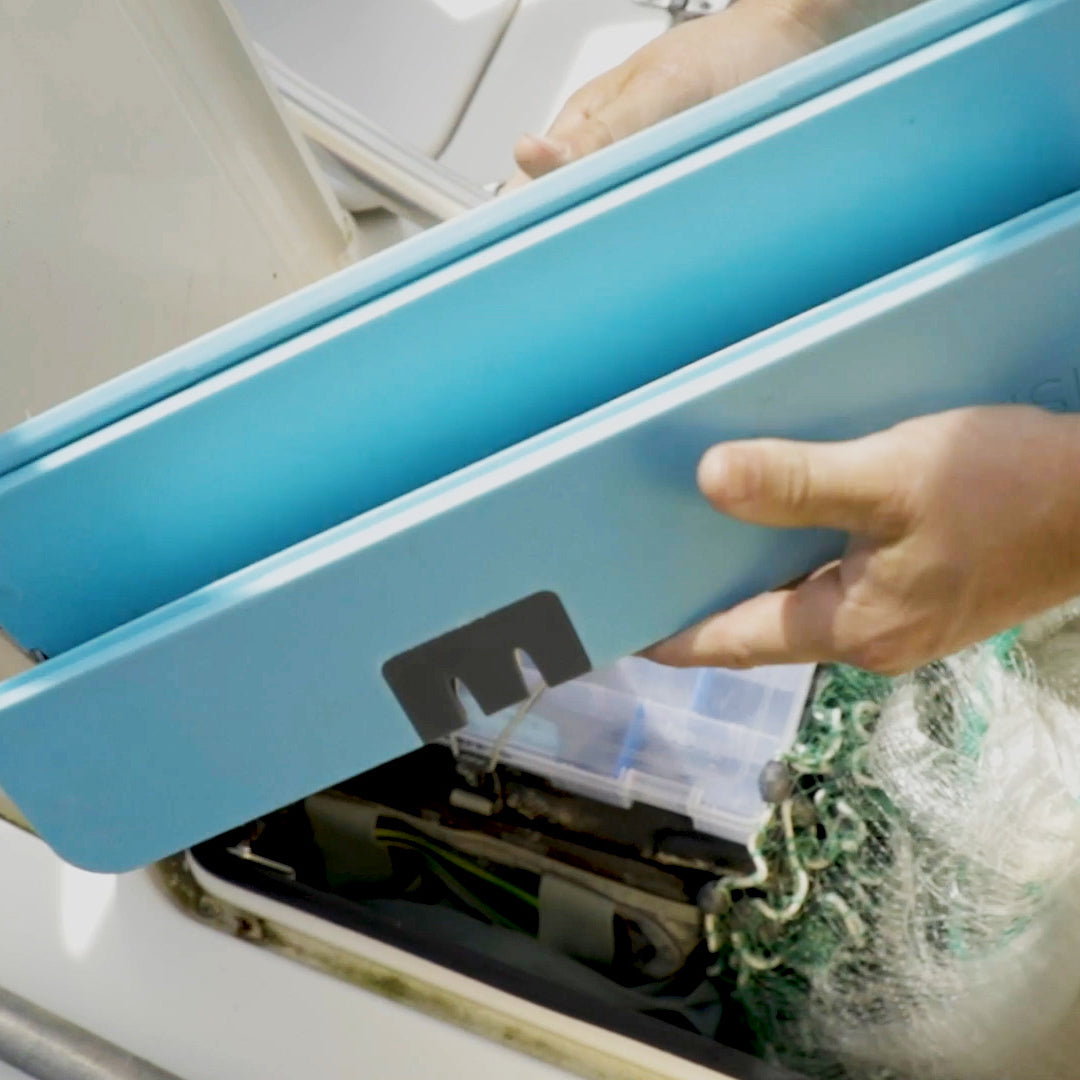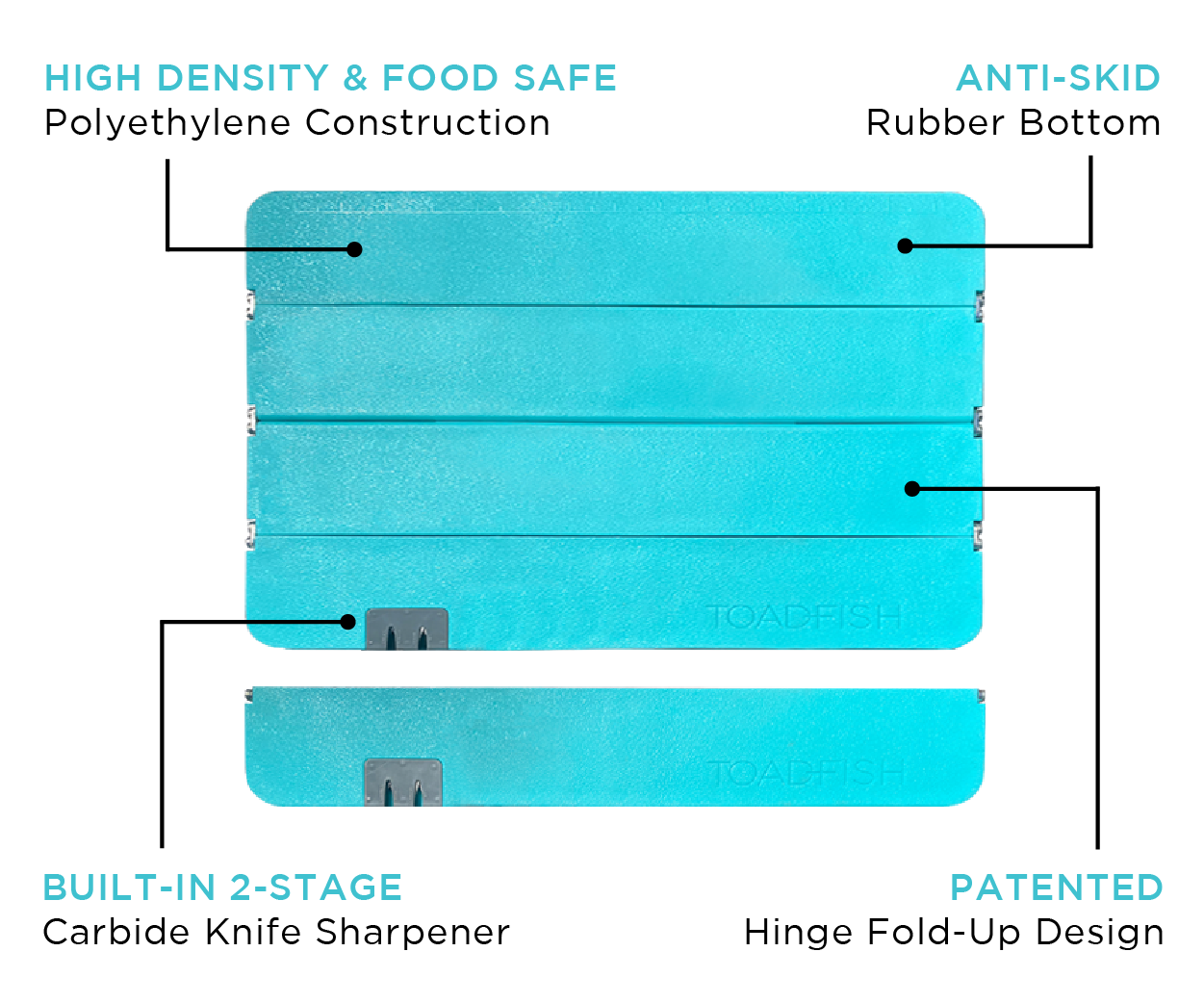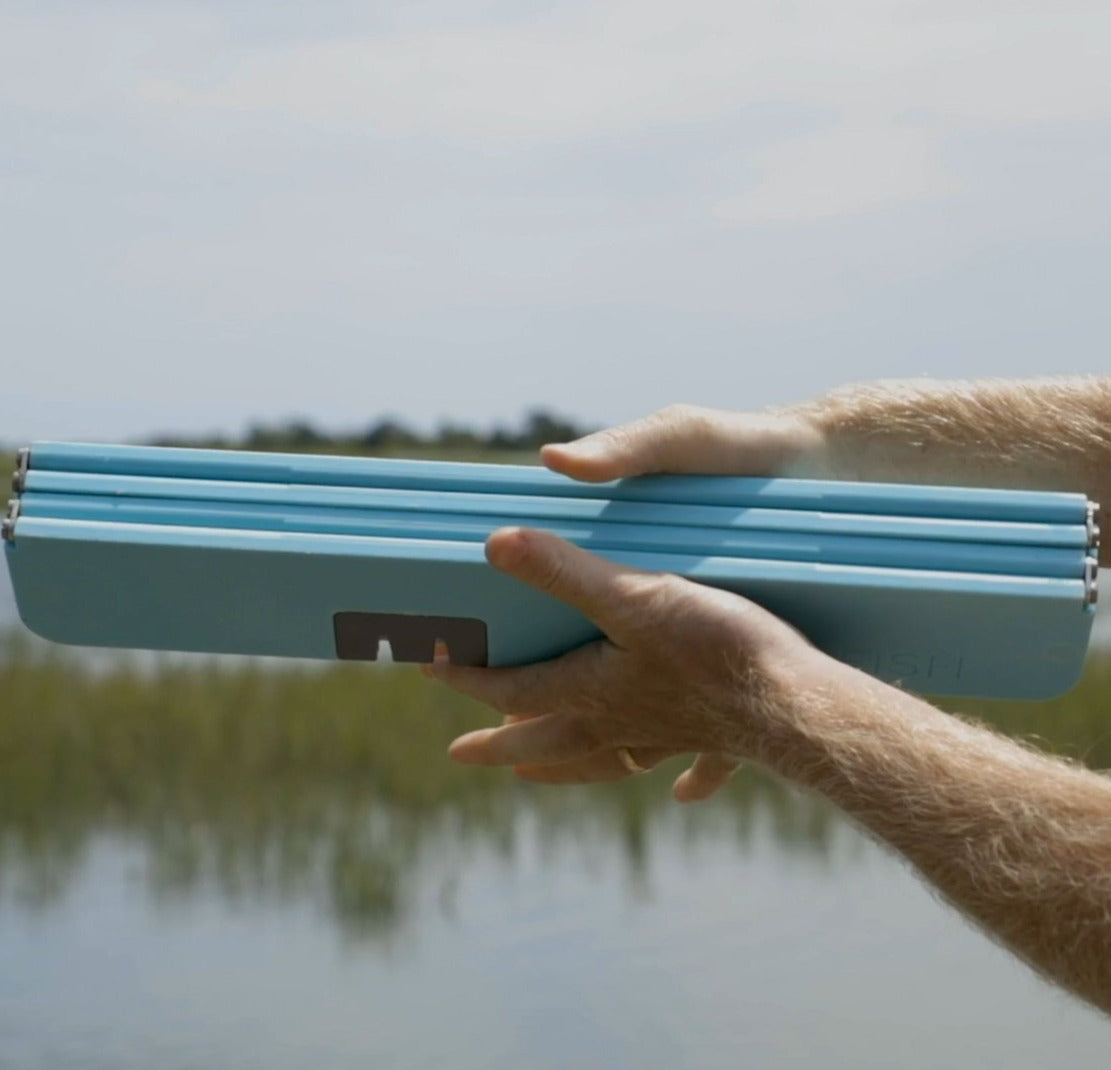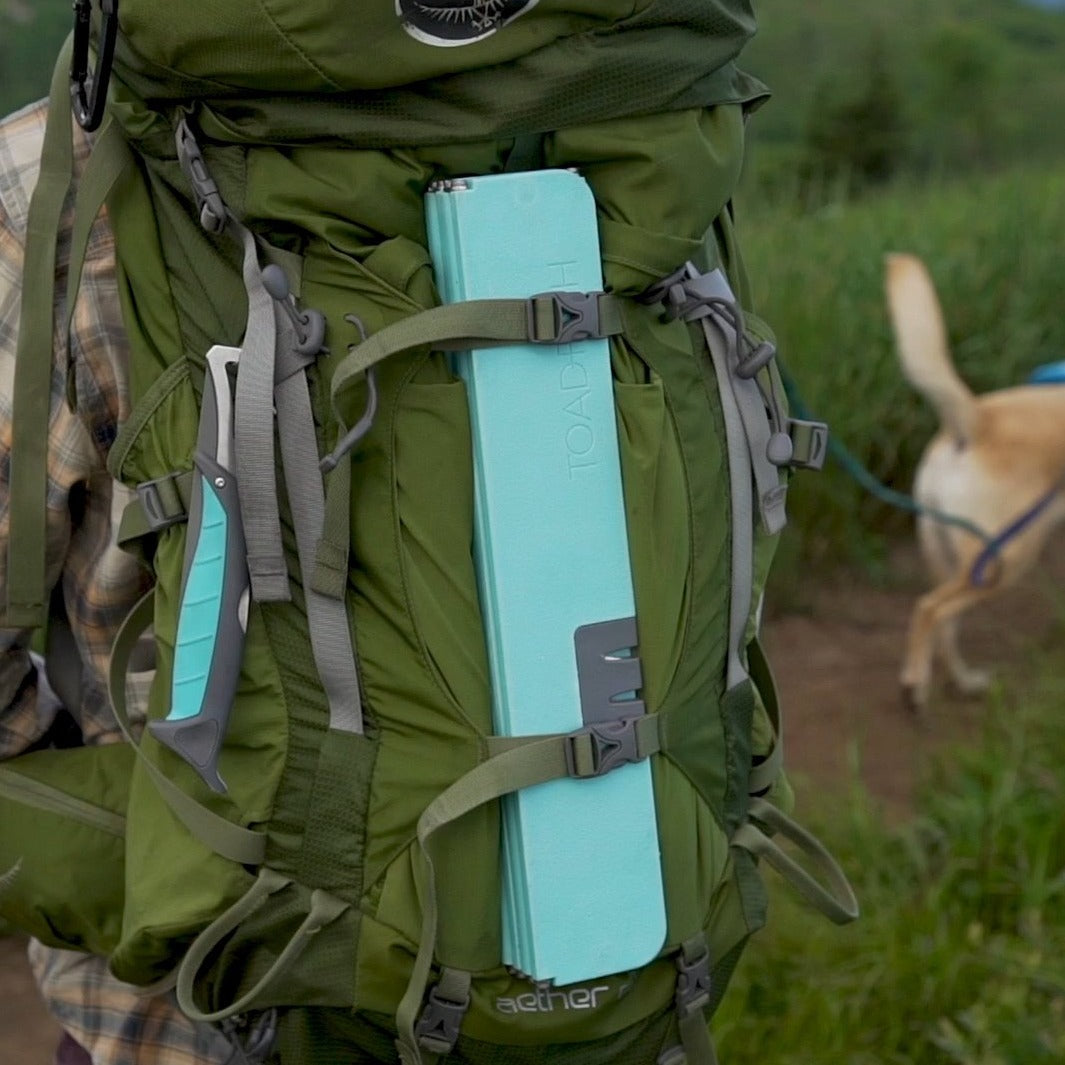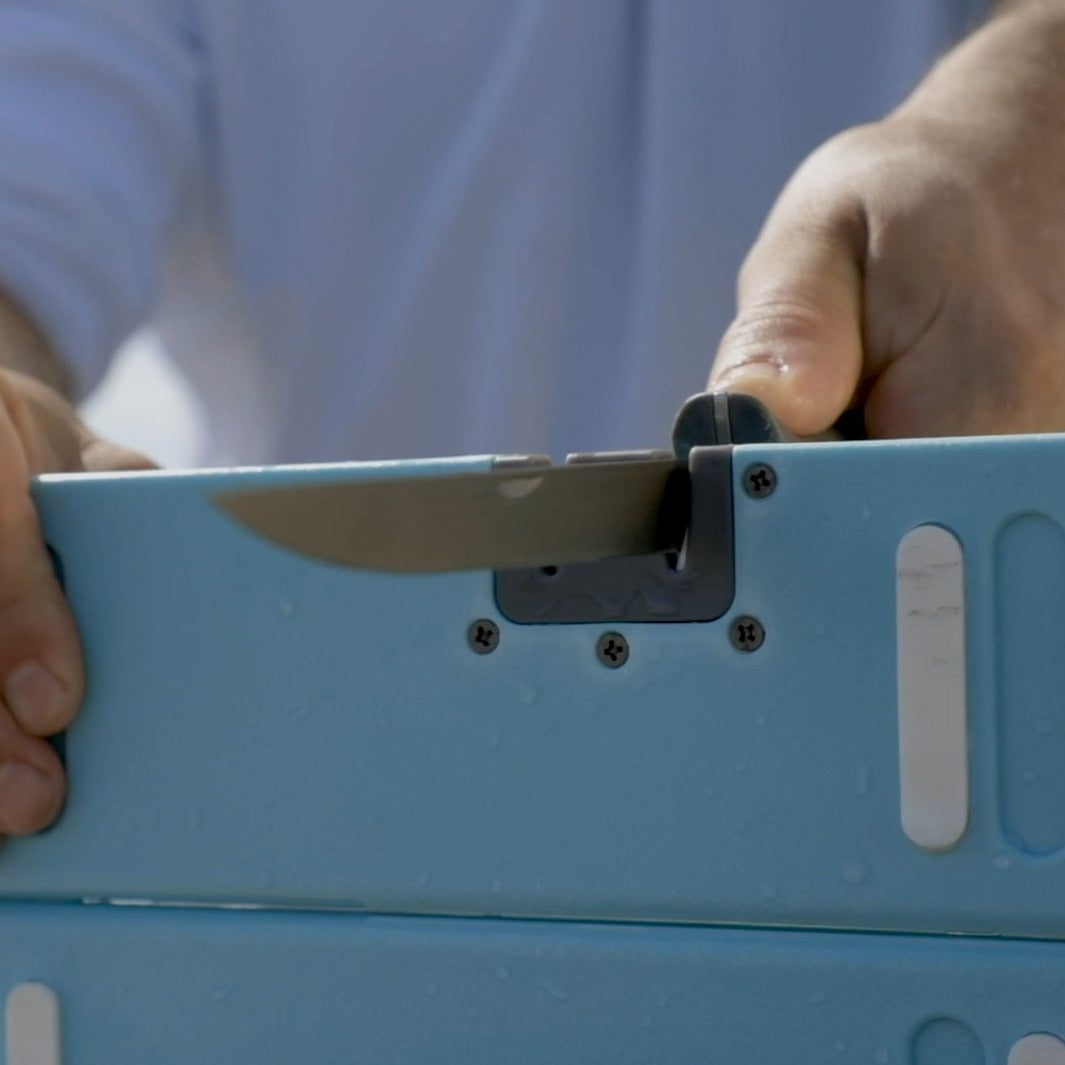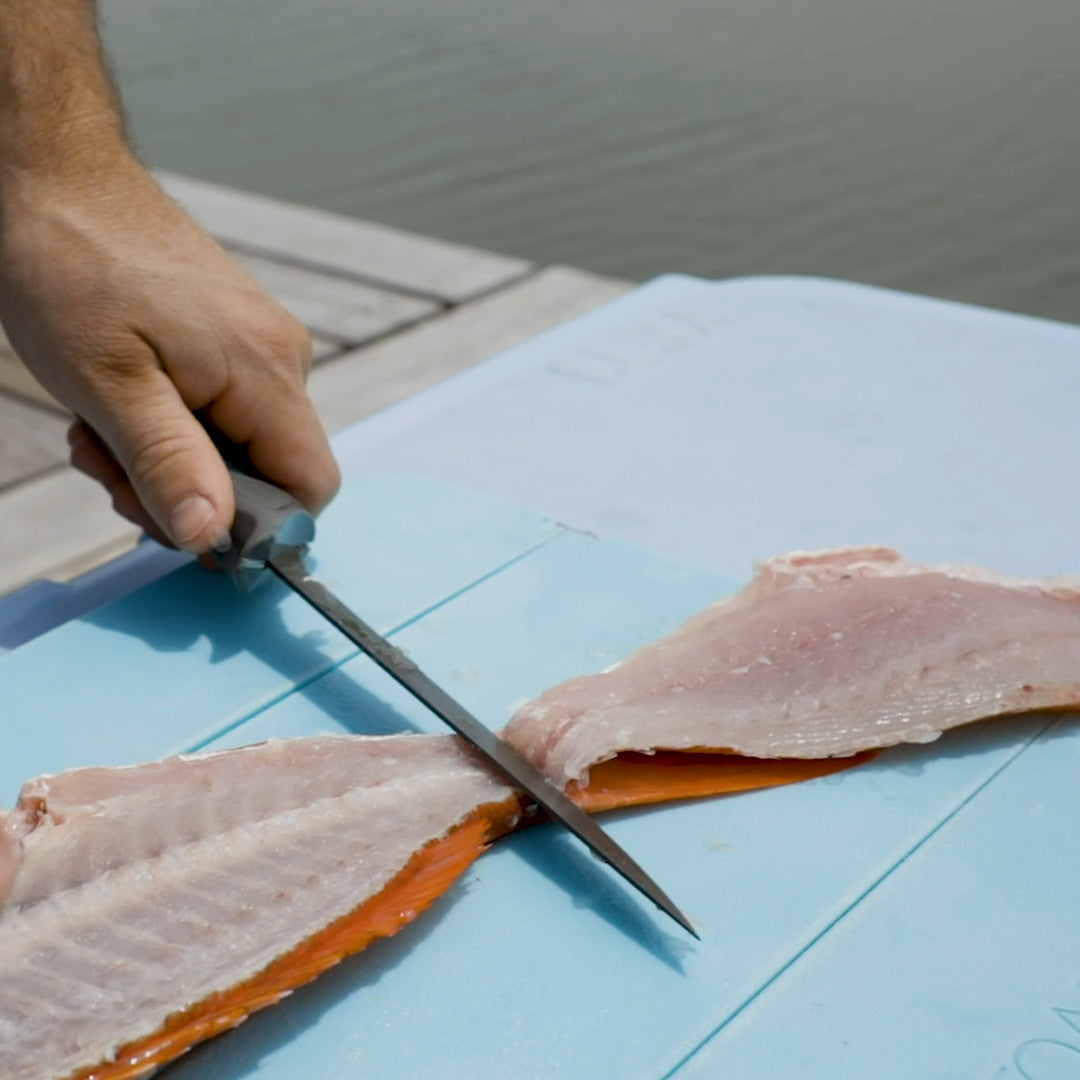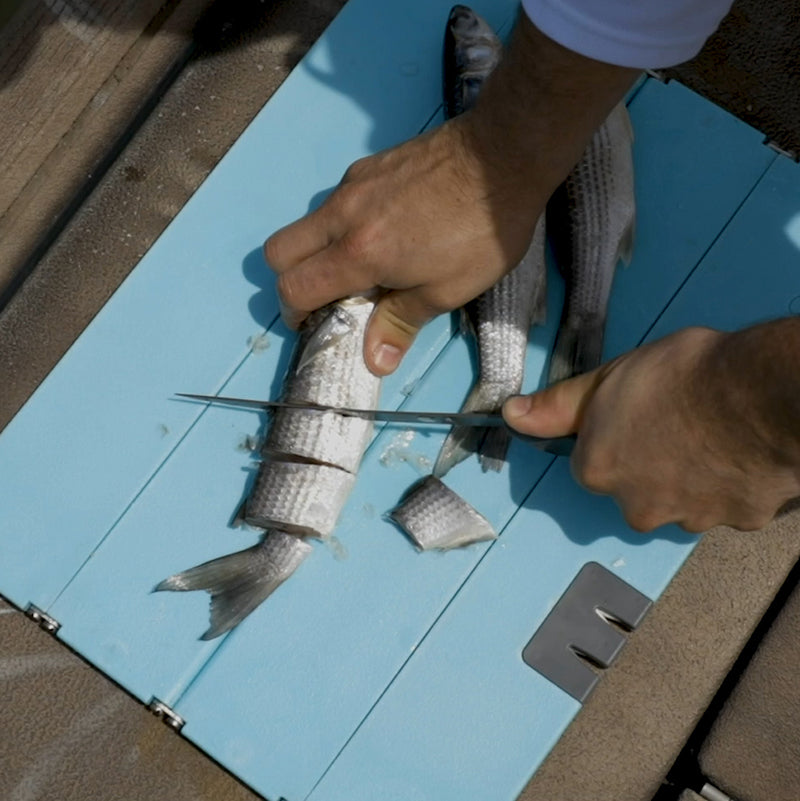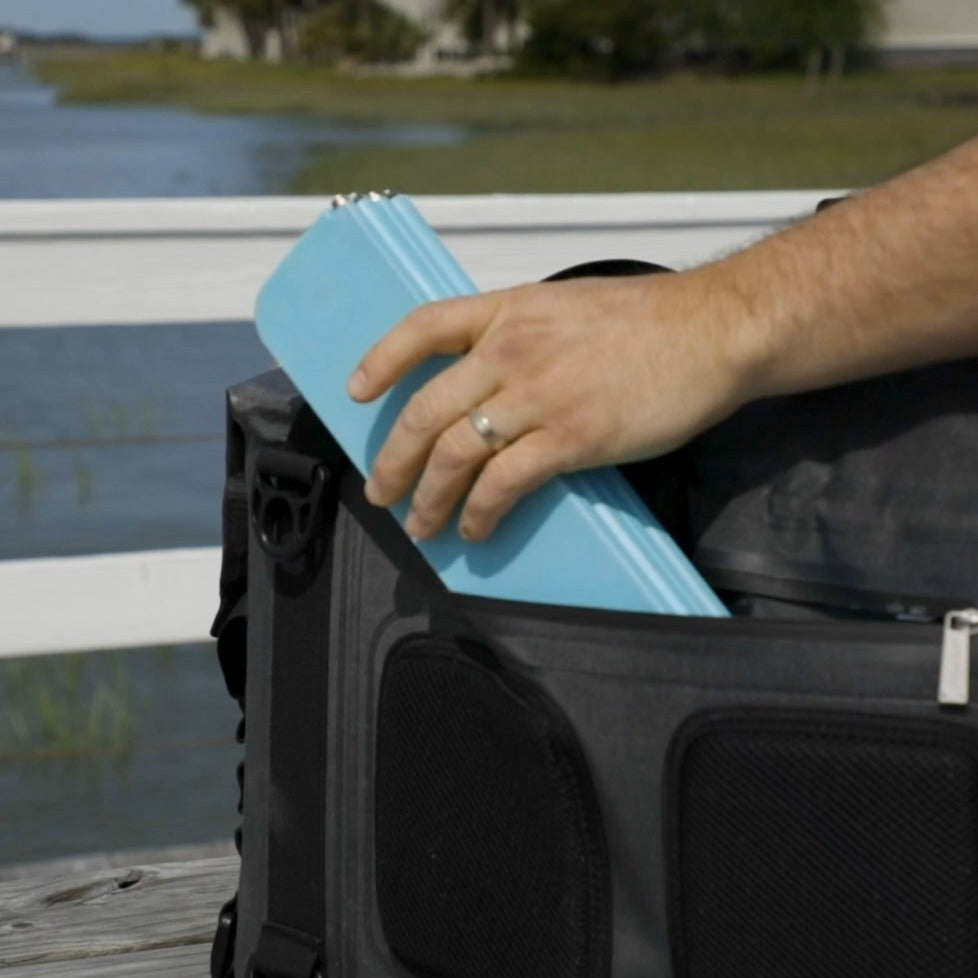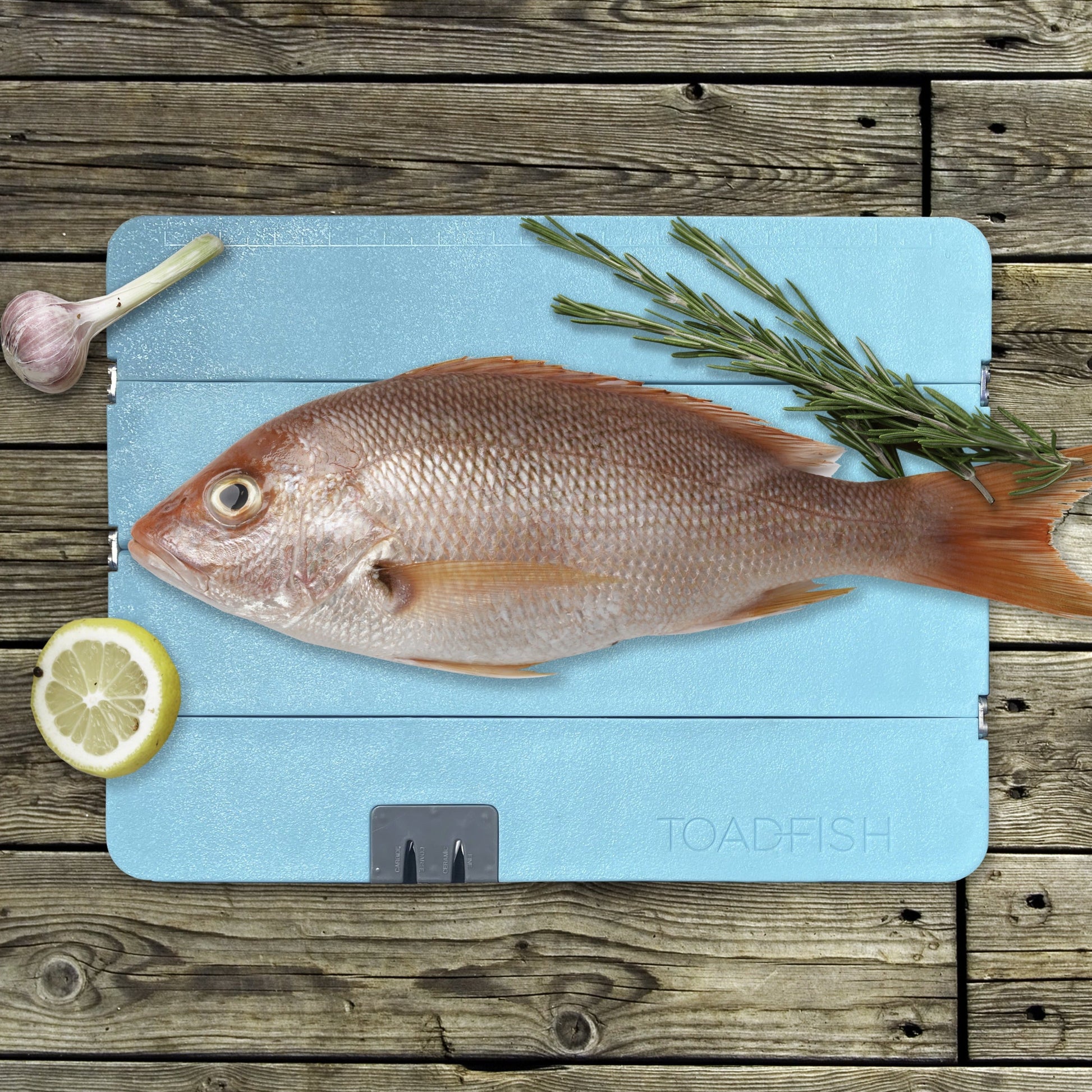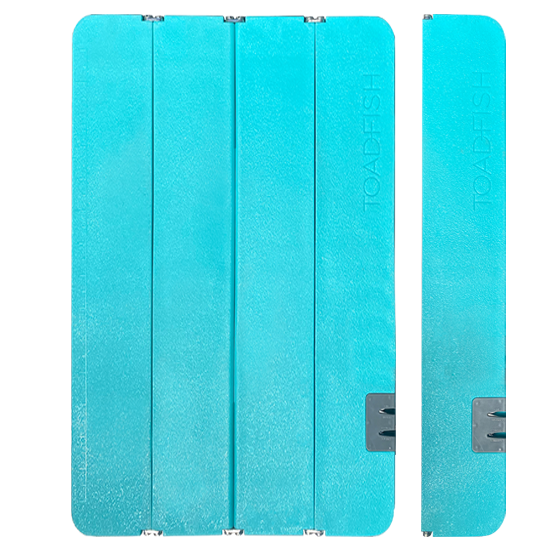 Folding Cutting Board Kit - L & XL
Sale price
$88.00
Regular price
$96.00
The Stowaway folding cutting board is designed to easily fold, lock, and stow anywhere. Fits easily into kitchen drawers, boat boxes, tackle bags, and travel packs. When unfolded, it locks together to match the feel of a 1-piece design. Features non-slip rubber feet to grip any surface and a built-in knife sharpener so you're never left with a dull blade. 
Toadfish is on a mission to ensure sustainable ecosystems. With every product sold, we are replenishing the population of inshore species like redfish, trout, cobia, tarpon, & flounder through donations to fish hatcheries across the United States. Let's Put 'Em Back®!
-Magnetic closure
-Built-in 2-stage knife sharpener - includes a carbide section for setting a sharp edge on dull blades and a ceramic section to finely hone and finish the edge
-Anti-skid bottom
-Made of solid, non-porous, high-density polyethylene material for safe food handling.
-Patented hinged fold-up design
-Dishwasher safe
Standard Size Details:
Unfolded Dimensions 12''x16''
Folded Dimensions 3''x16''x1.5'
XL Size Details:
Unfolded Dimensions 14''x22''
Folded Dimensions 3.5''x22''x1.5'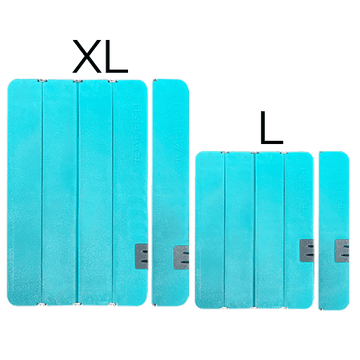 Folding Cutting Board Kit - L & XL
Sale price
$88.00
Regular price
$96.00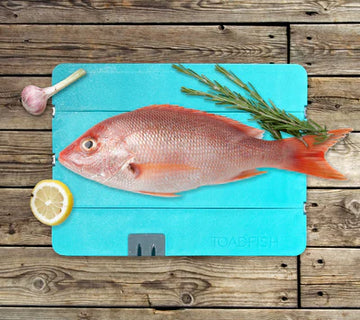 Durable & Portable
Designed to easily fold, lock, an store anywhere, our Stowaway Folding Cutting Board is your go-to kitchen item no matter where the adventure takes you. Fits into kitchen drawers, boat boxes, tackle bags, and more. Features built-in knife sharpener - no more dull blades!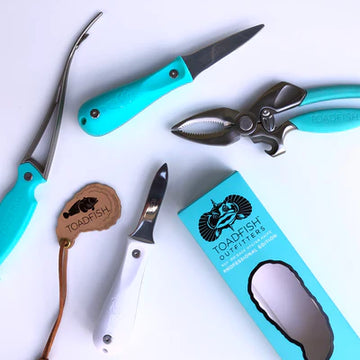 For every product sold...
We will replant new oyster beds to help clean our coastal waters. Nature has provided the filter-feeding oyster to keep our coasts clean and teeming with life. a single oyster filters up to 50 gallons of coastal water per day, removing the toxins from run off and creating a habitat where hundreds of species like fish, crabs, and shrimp can thrive.
Cutting Board: Patent Pending: Filed Date 07/27/2020