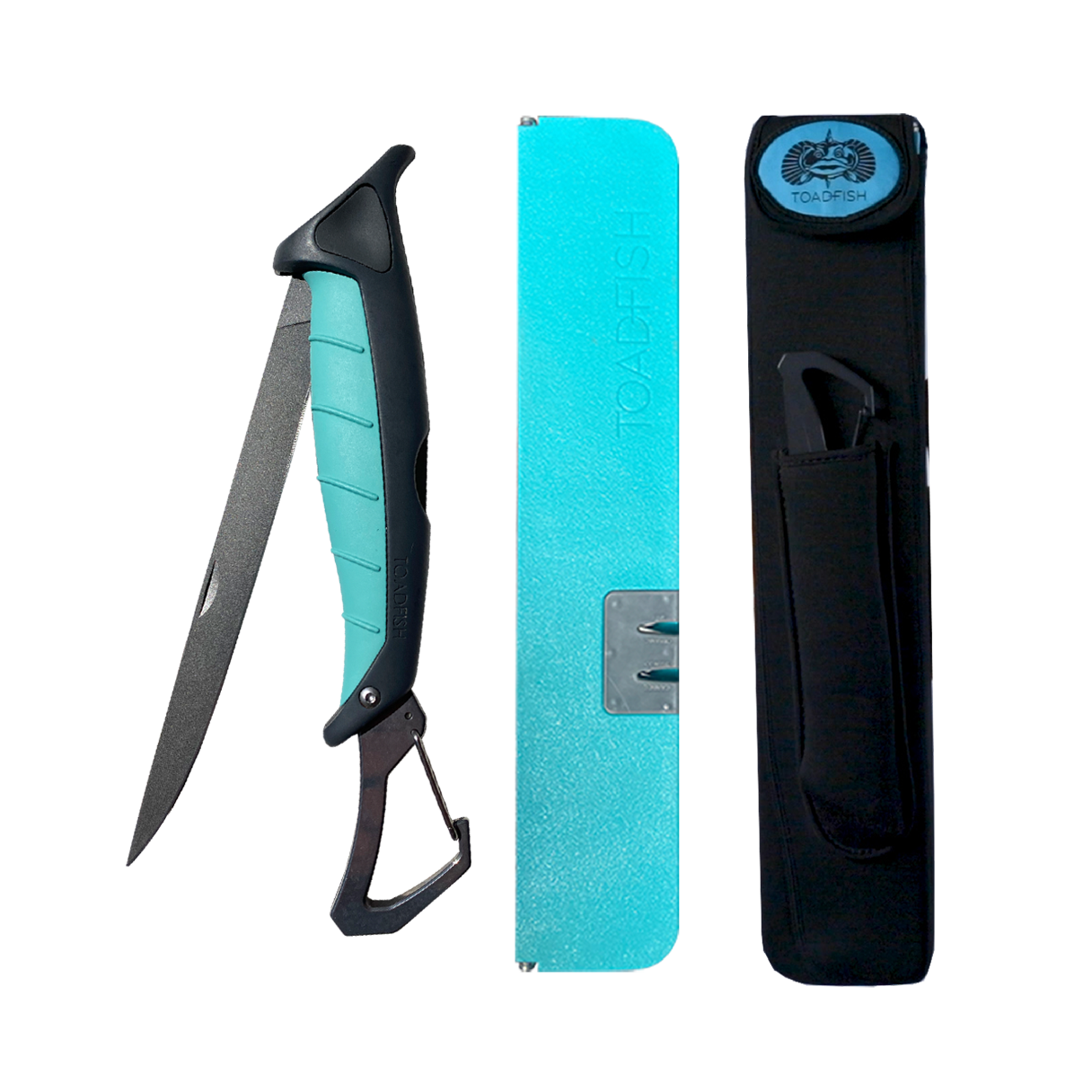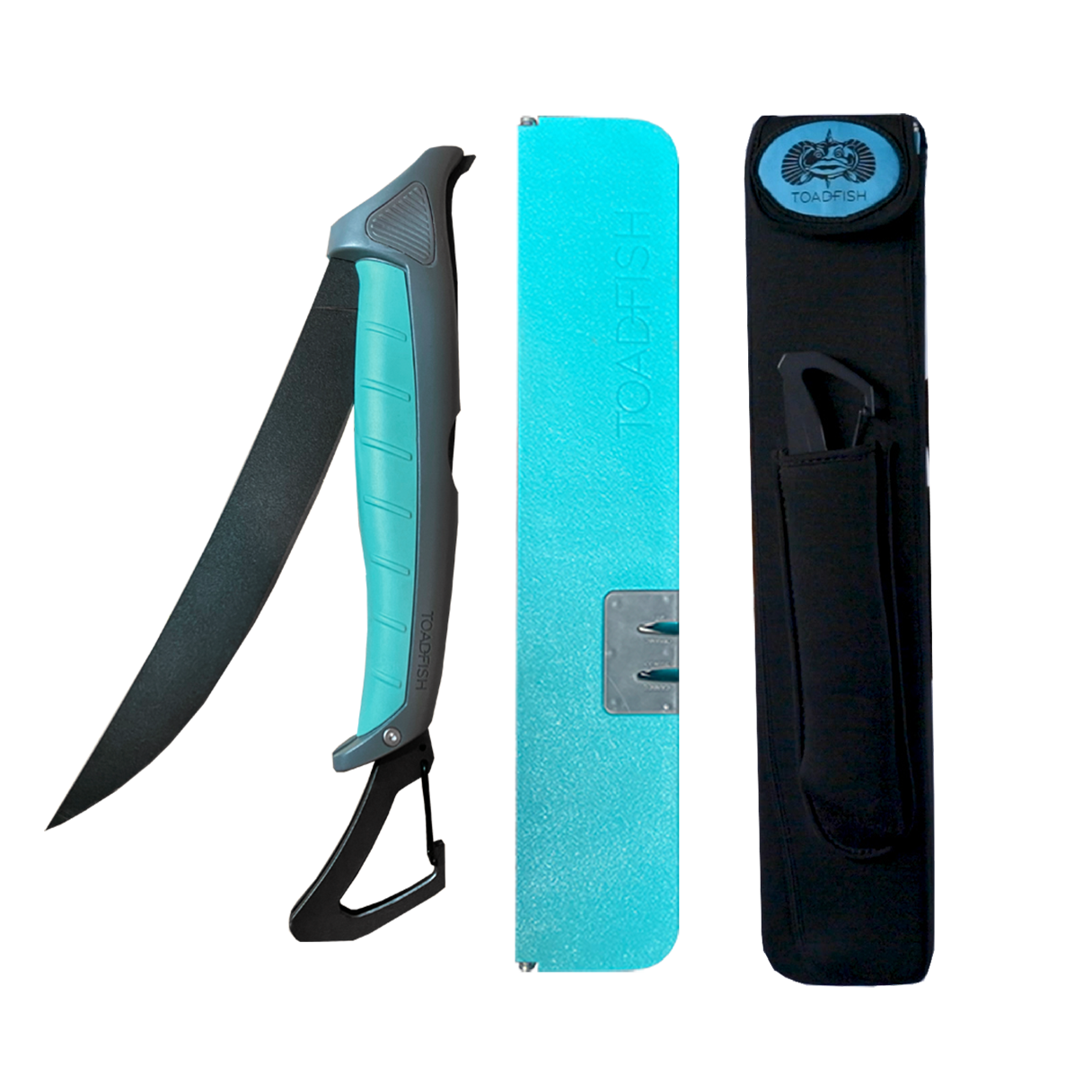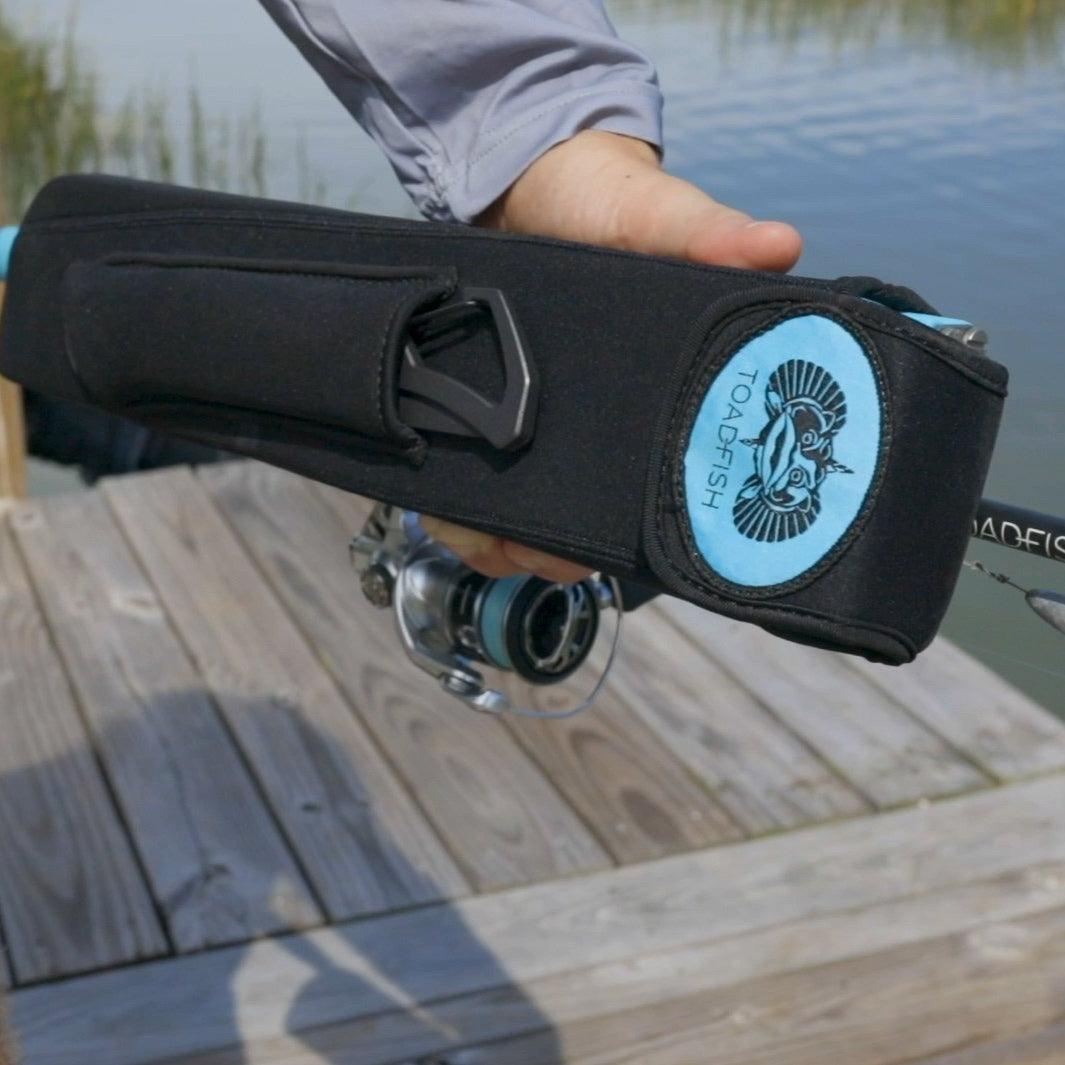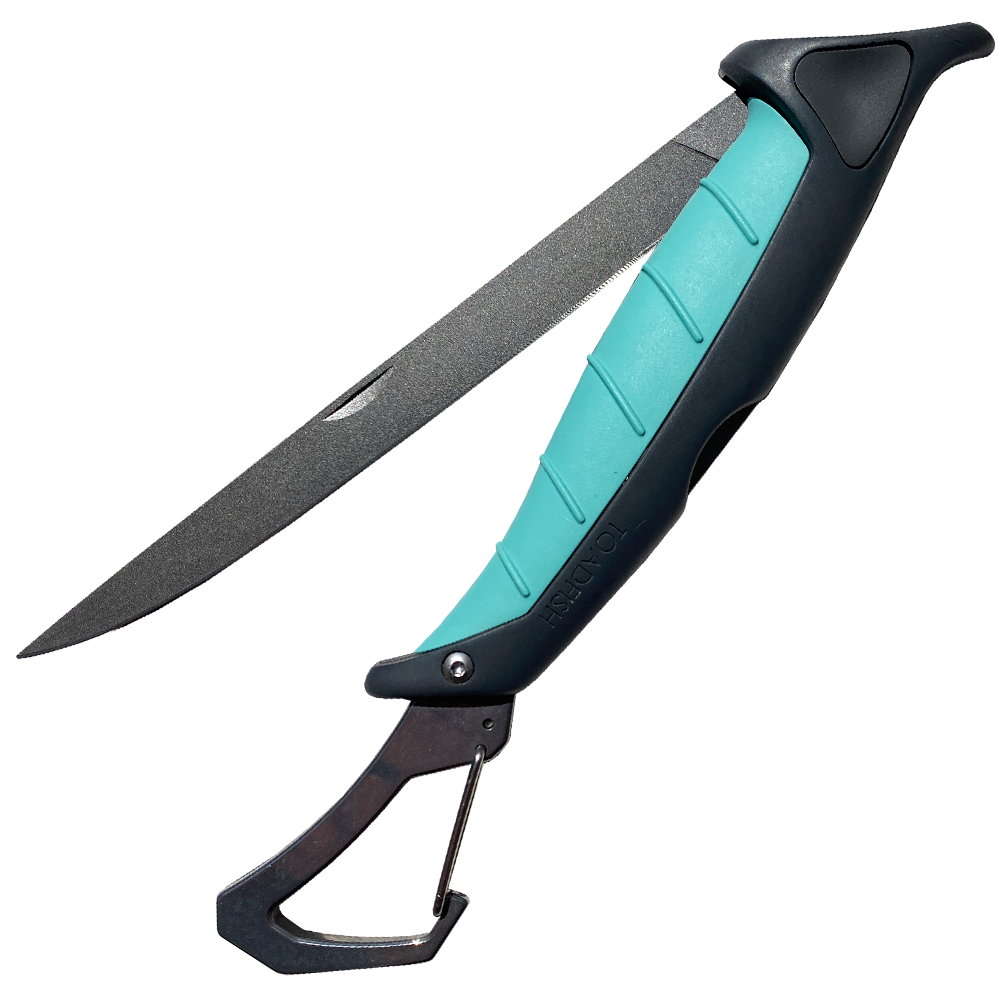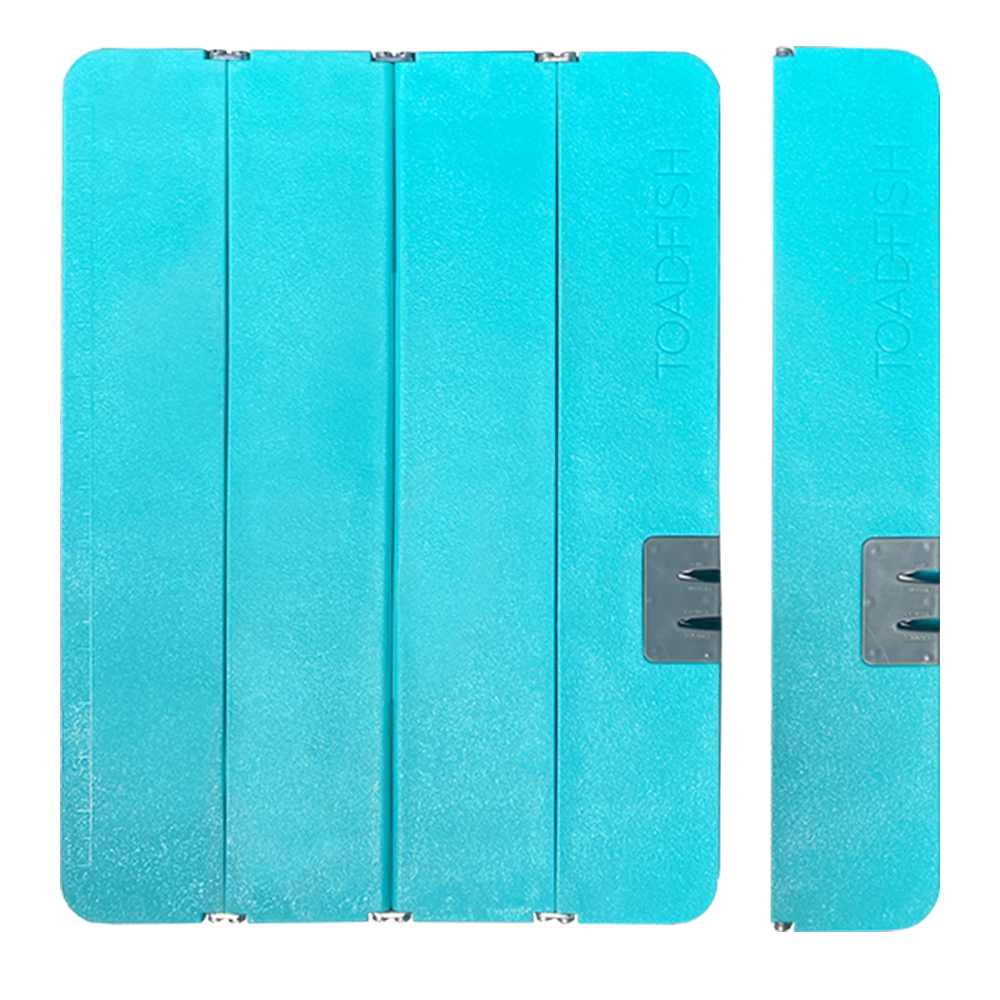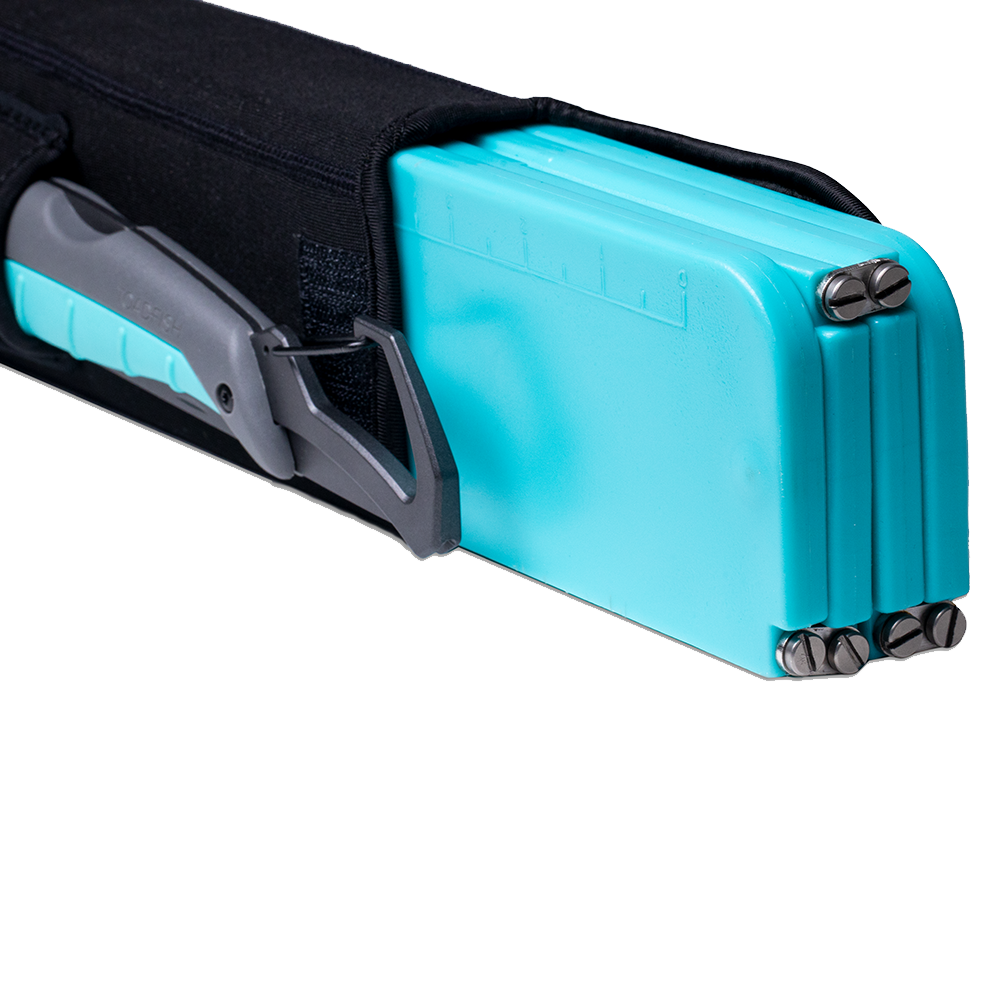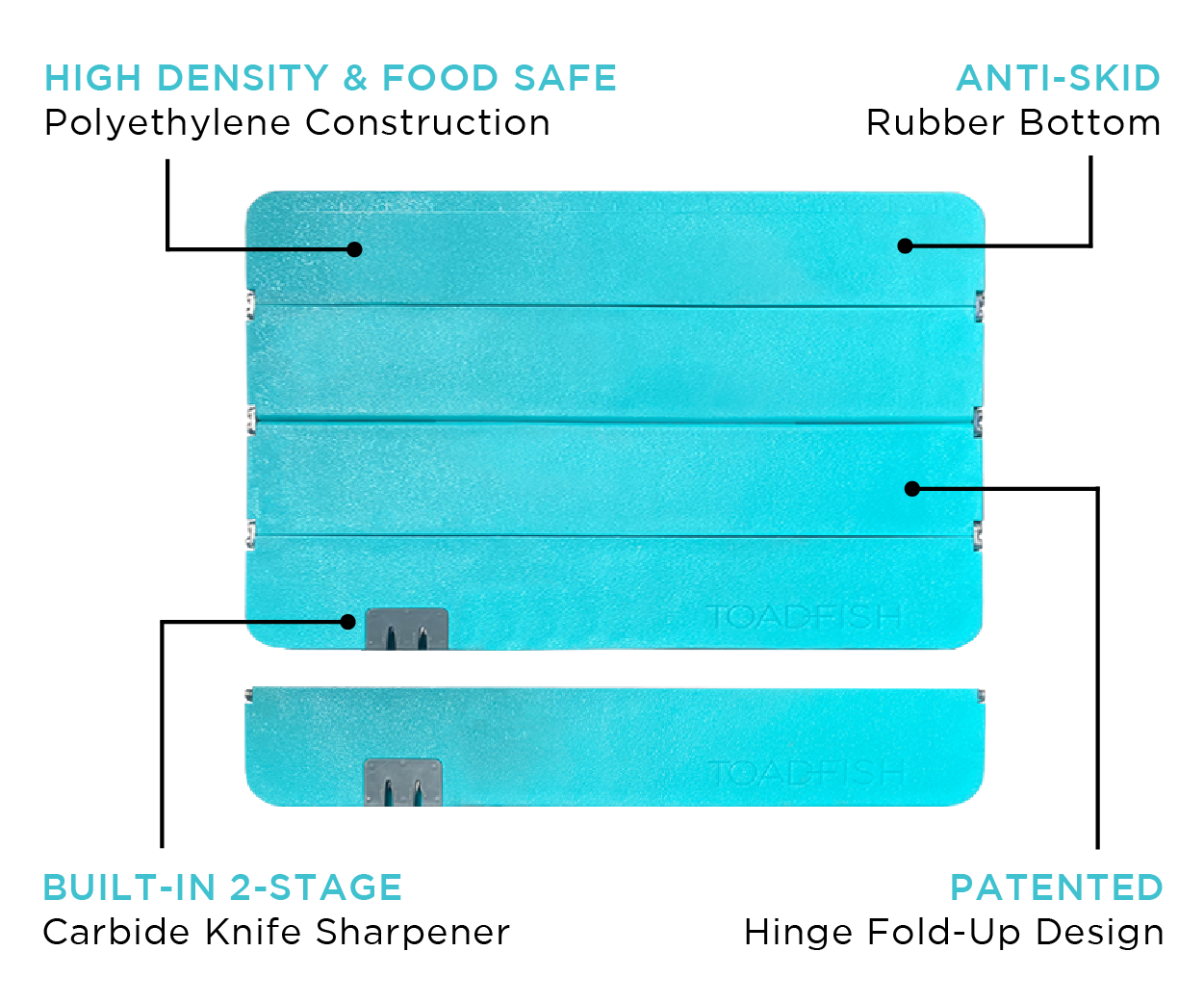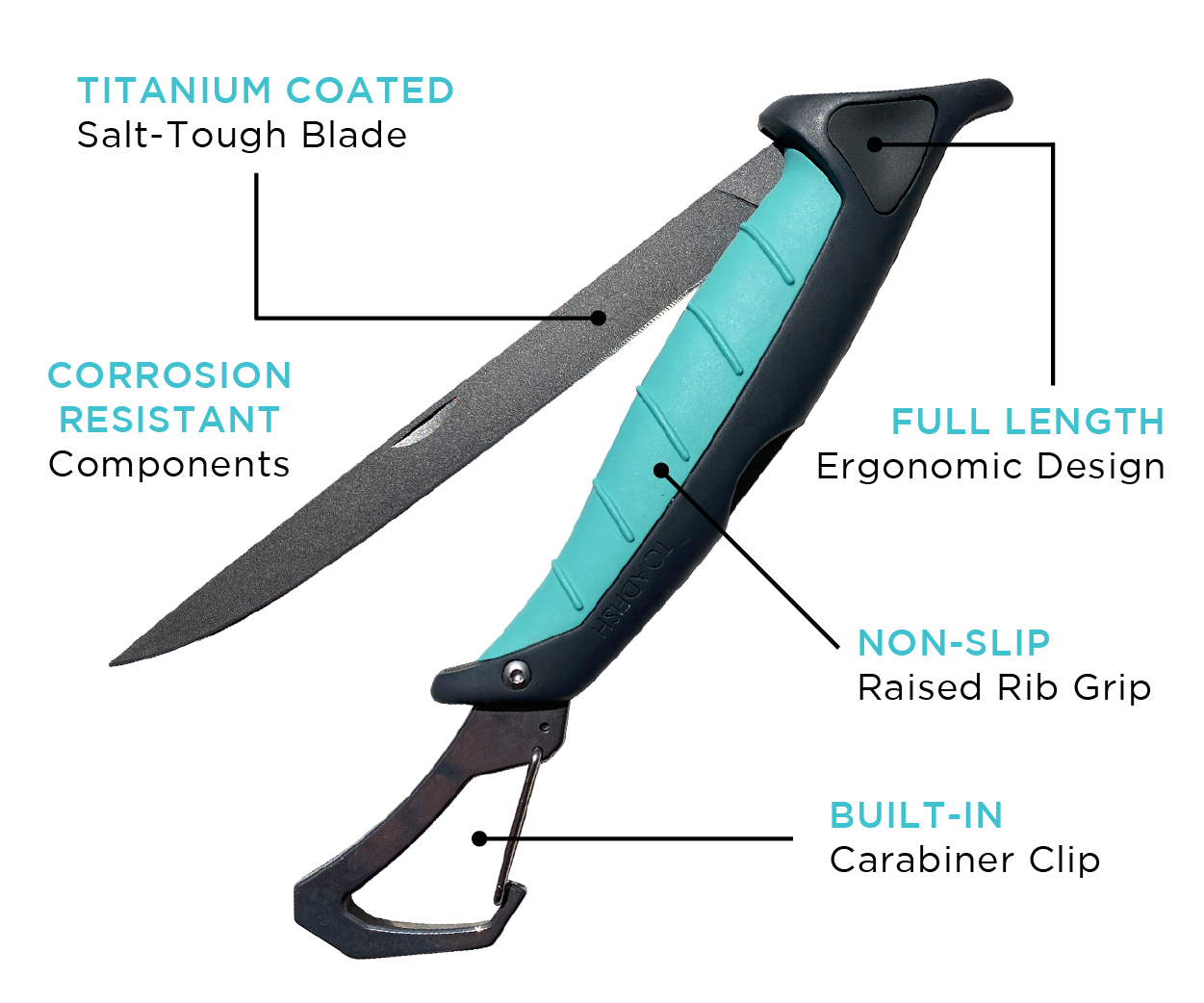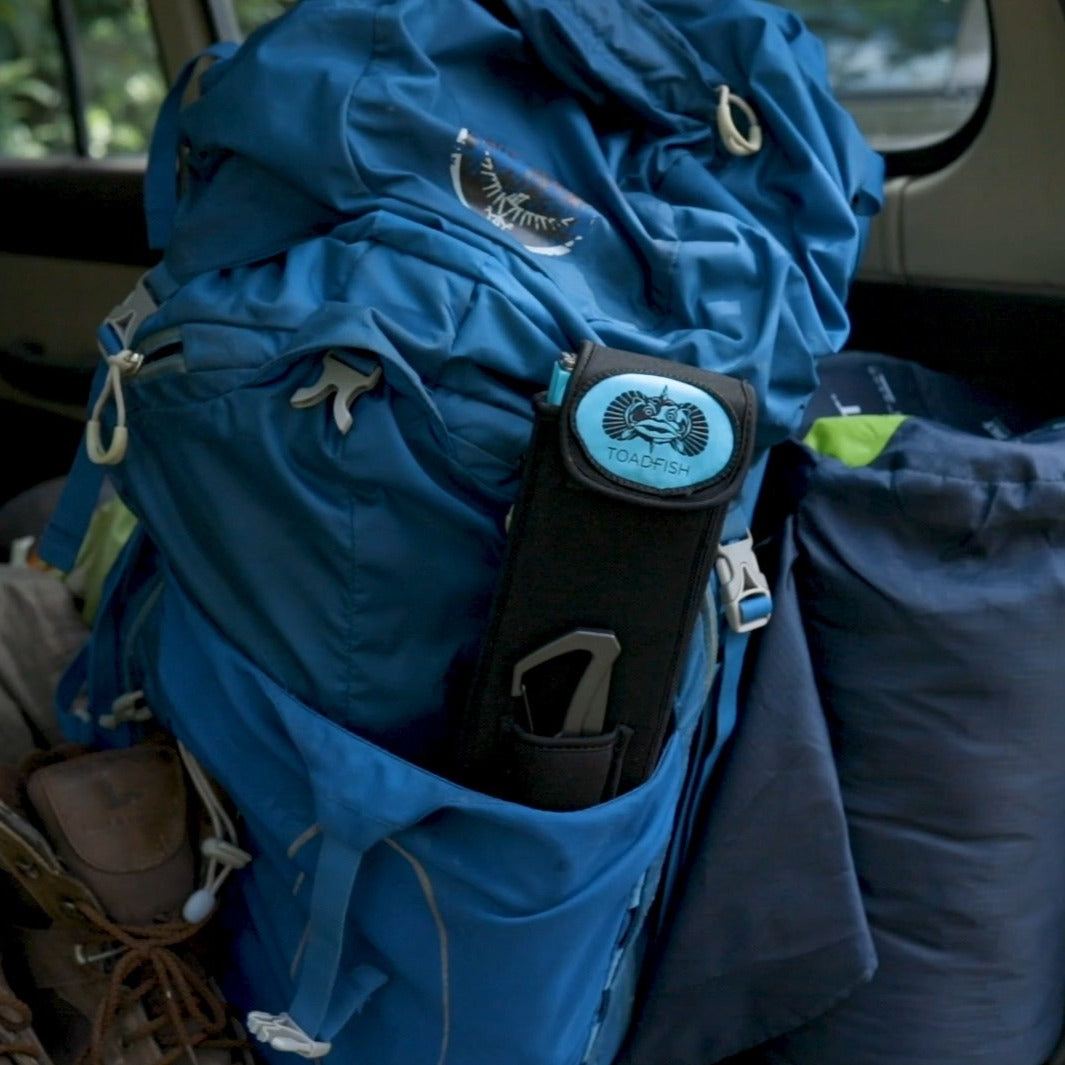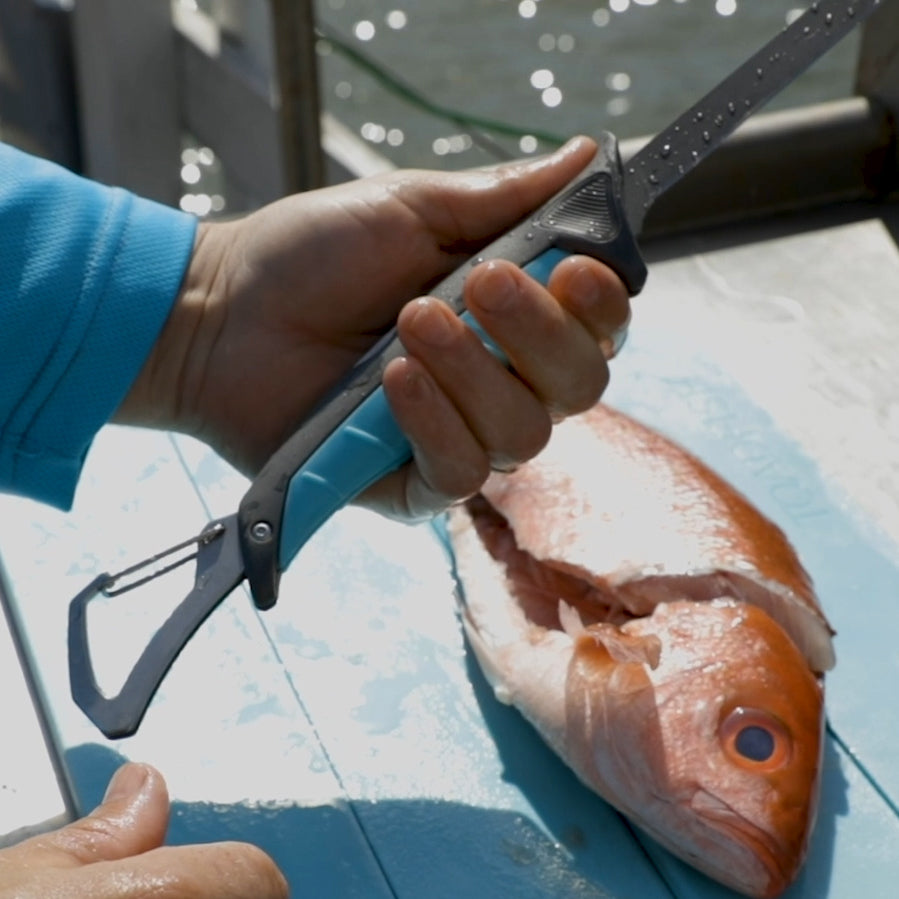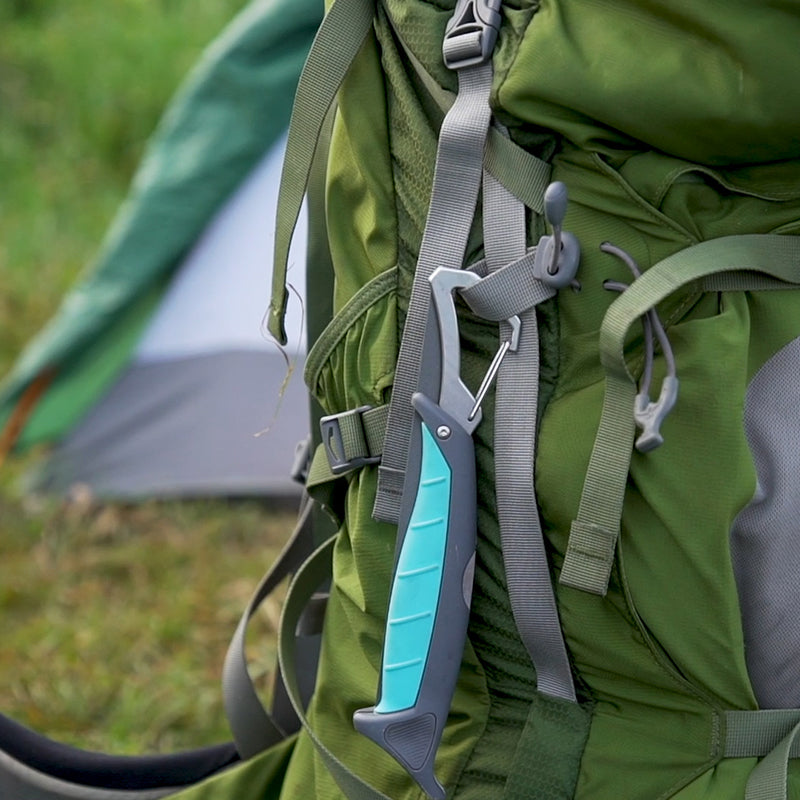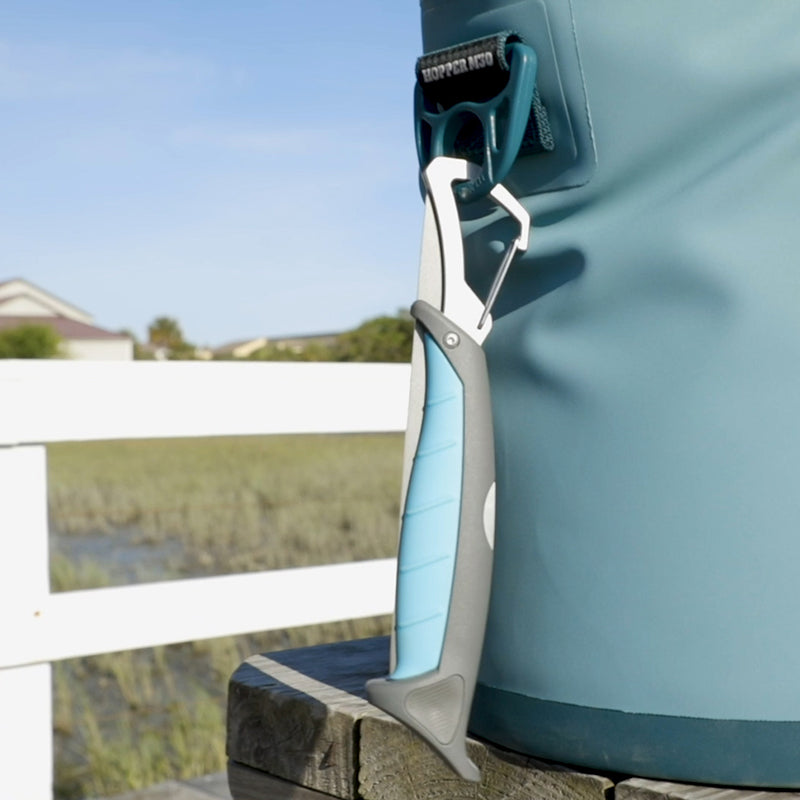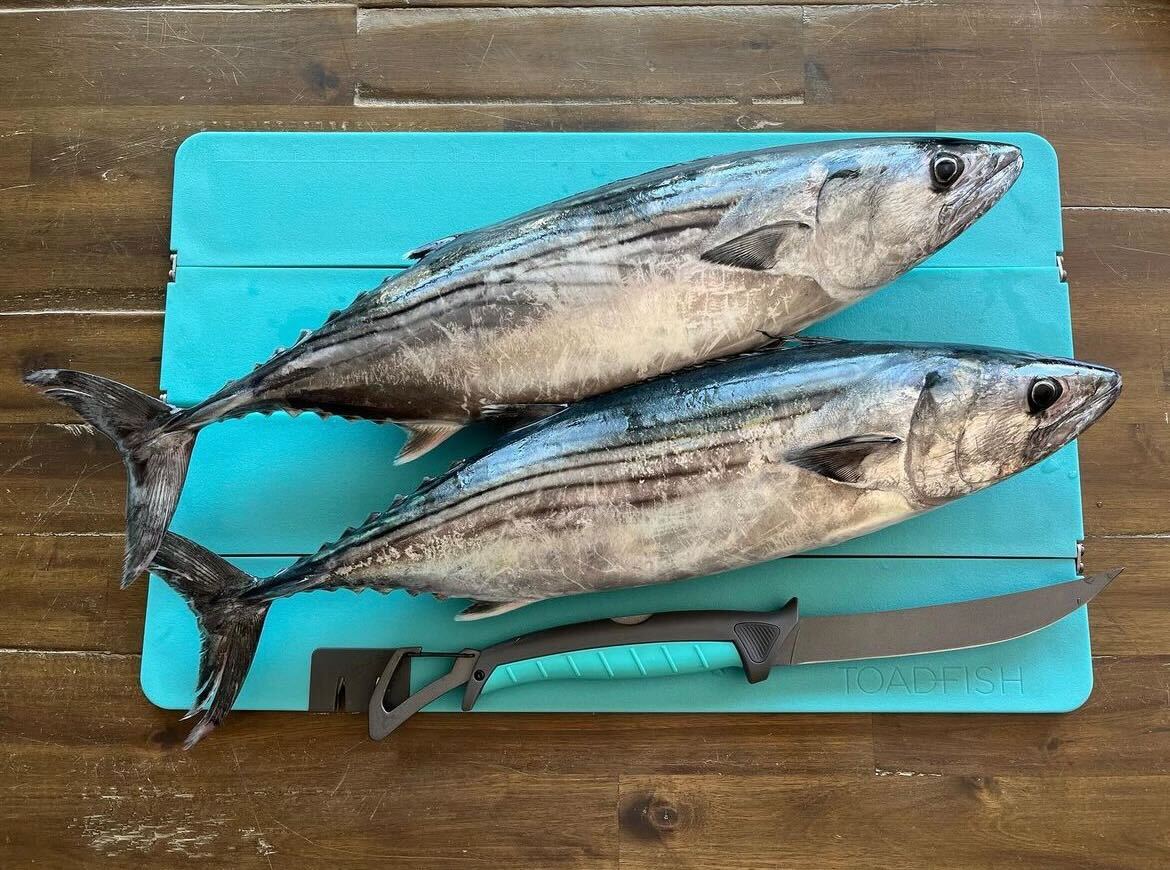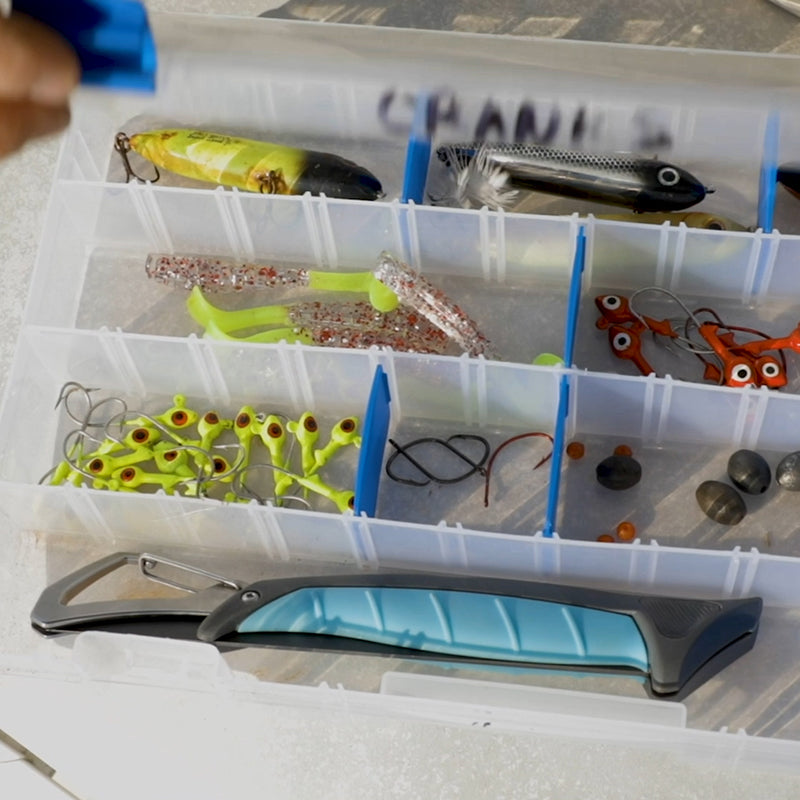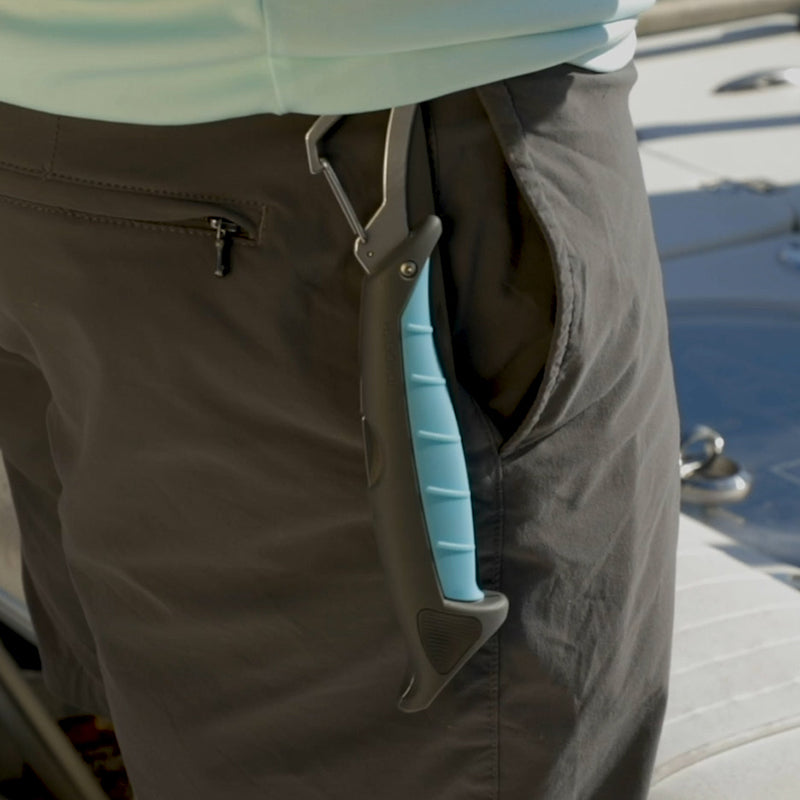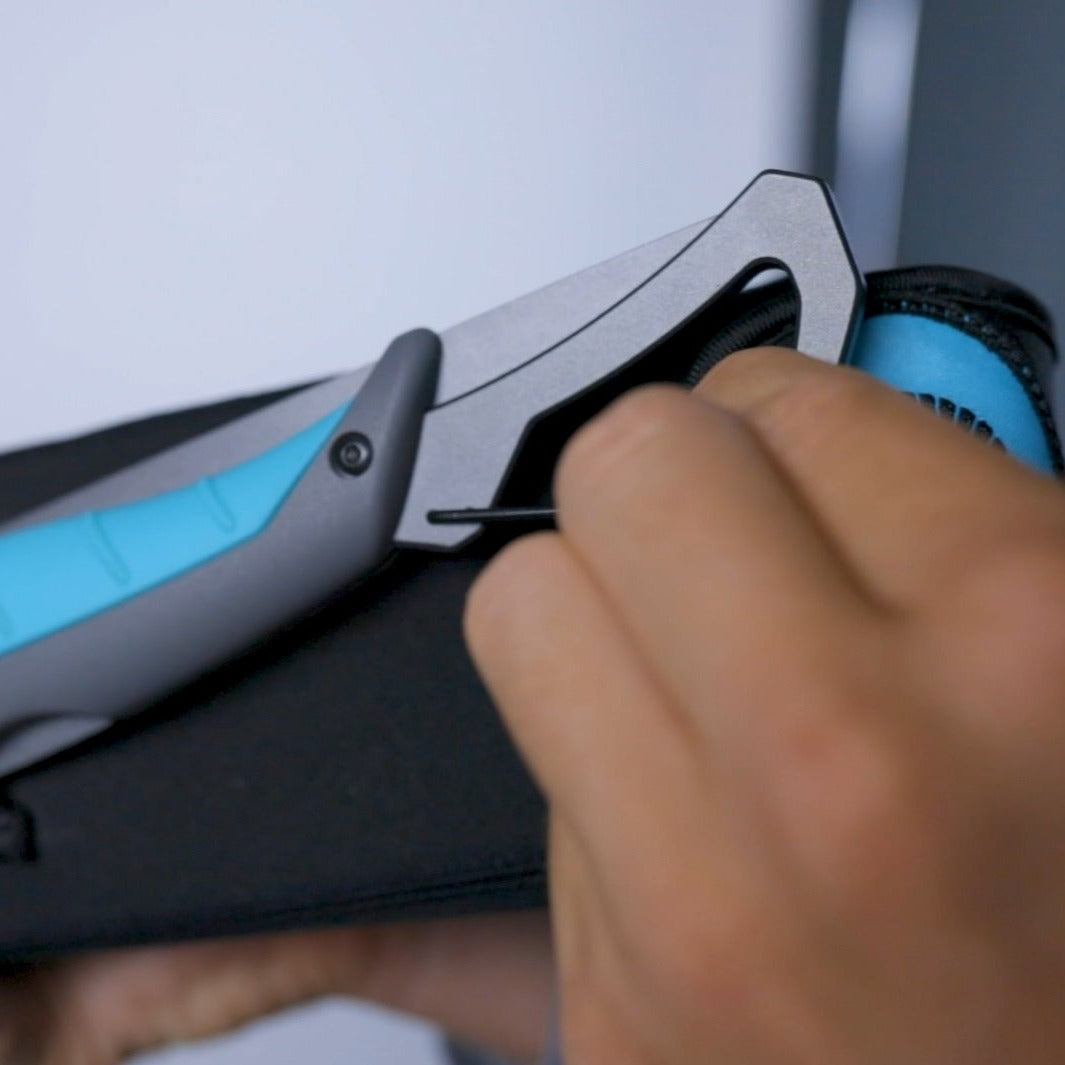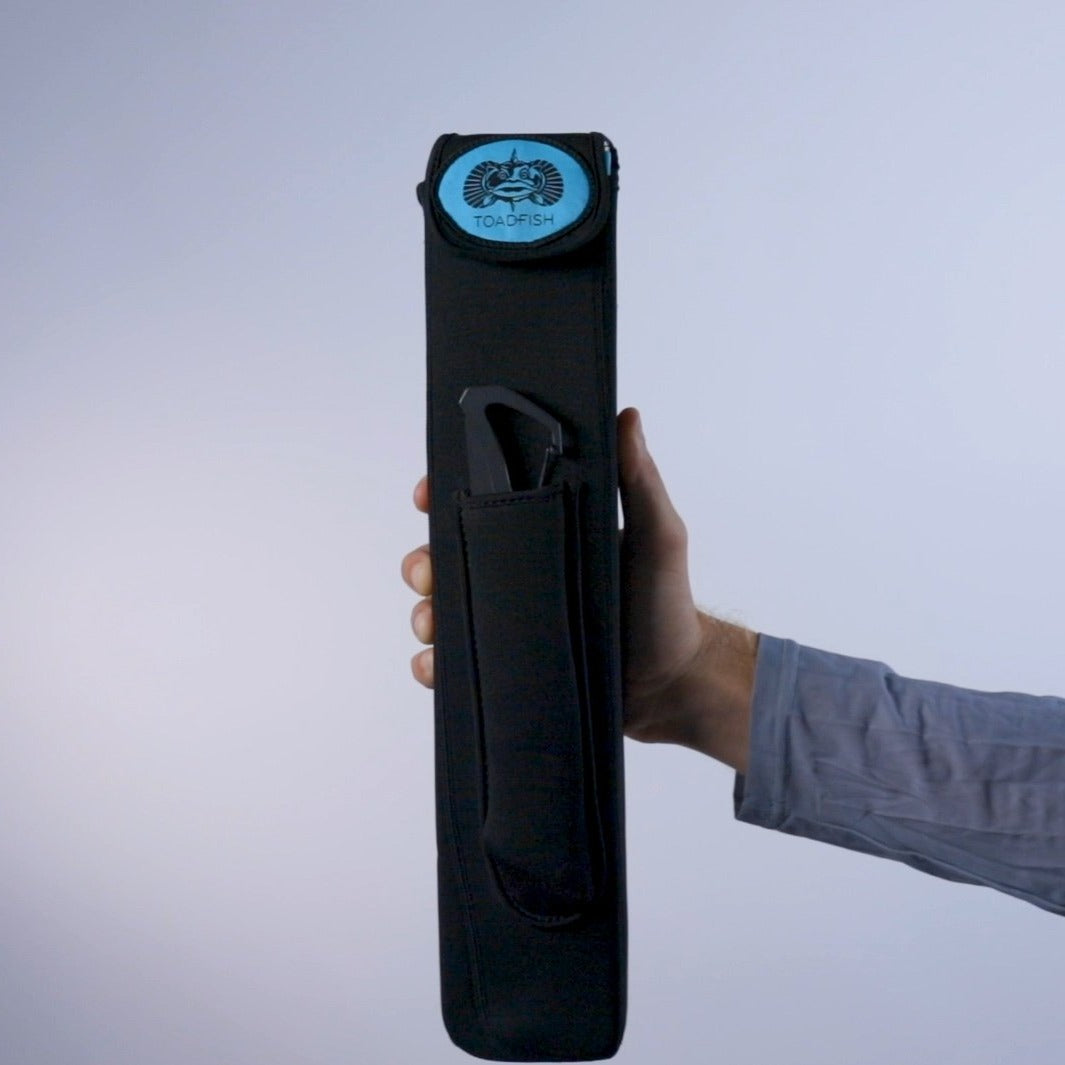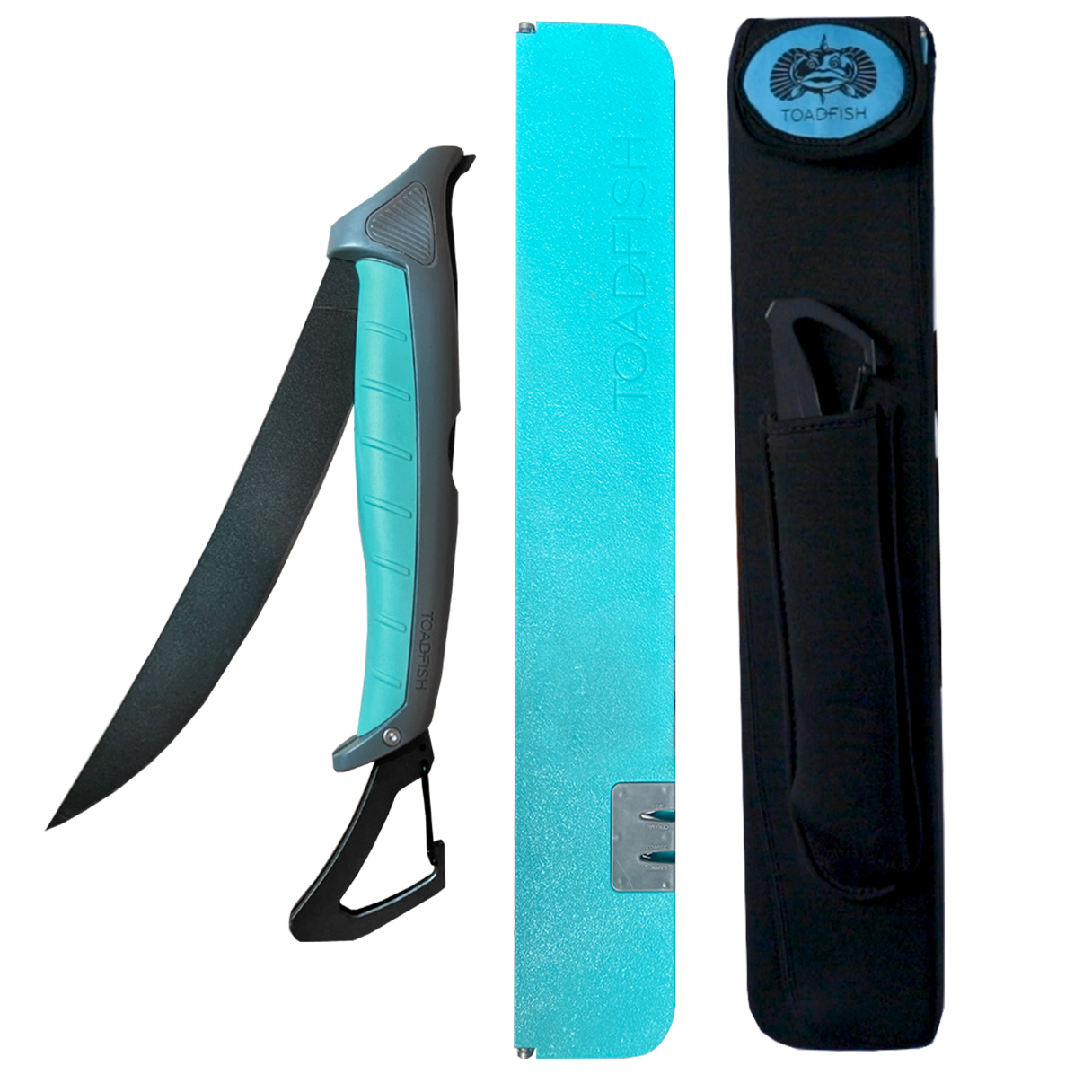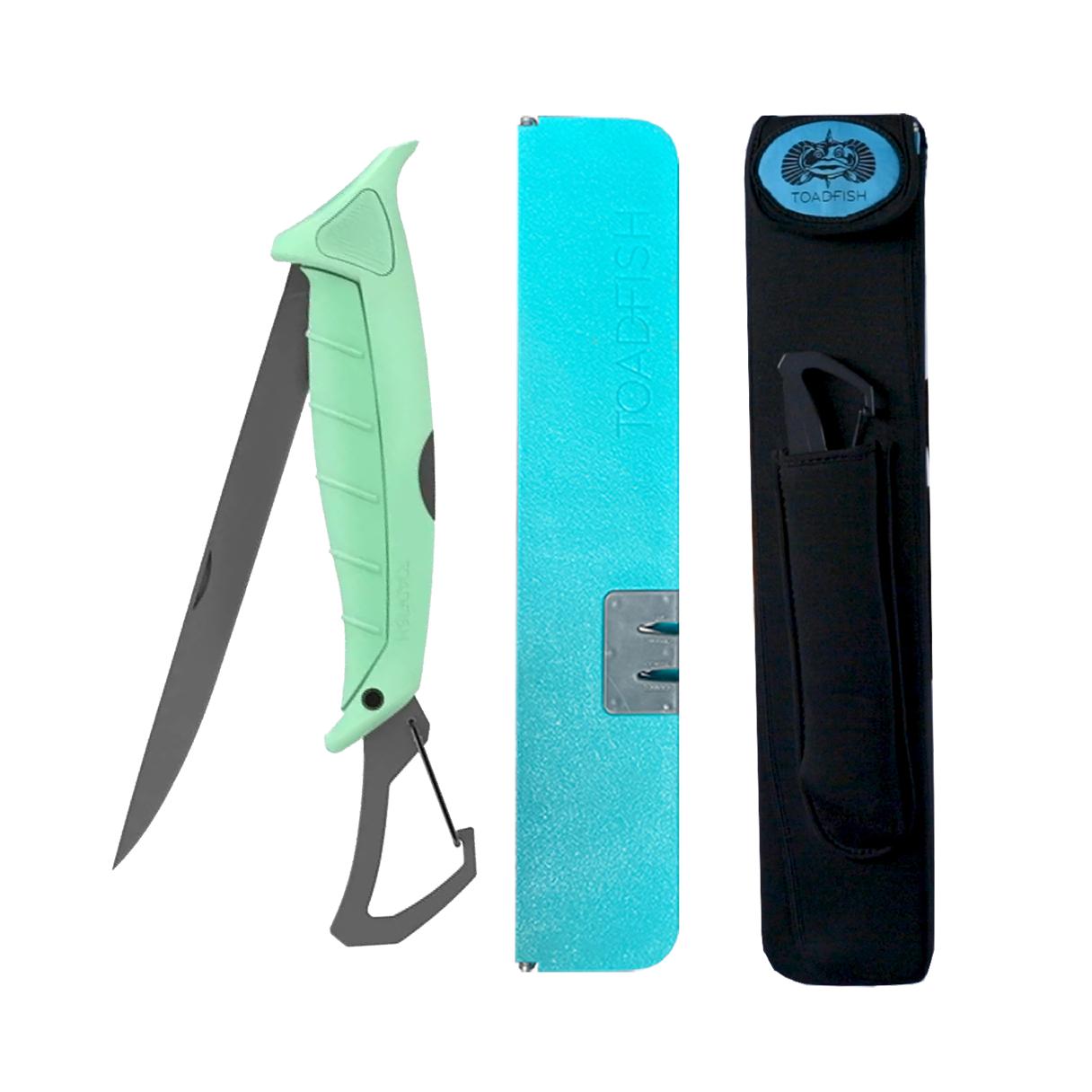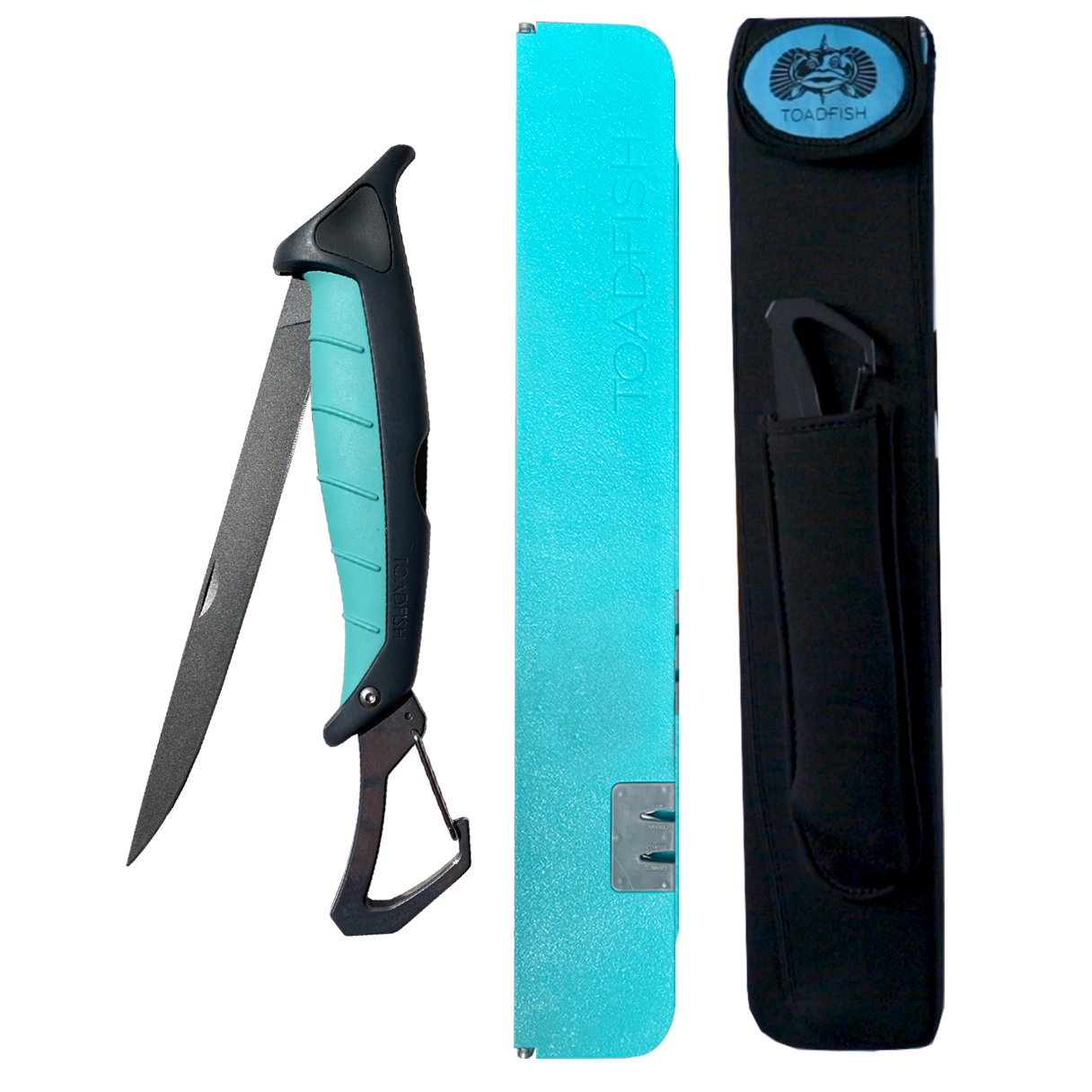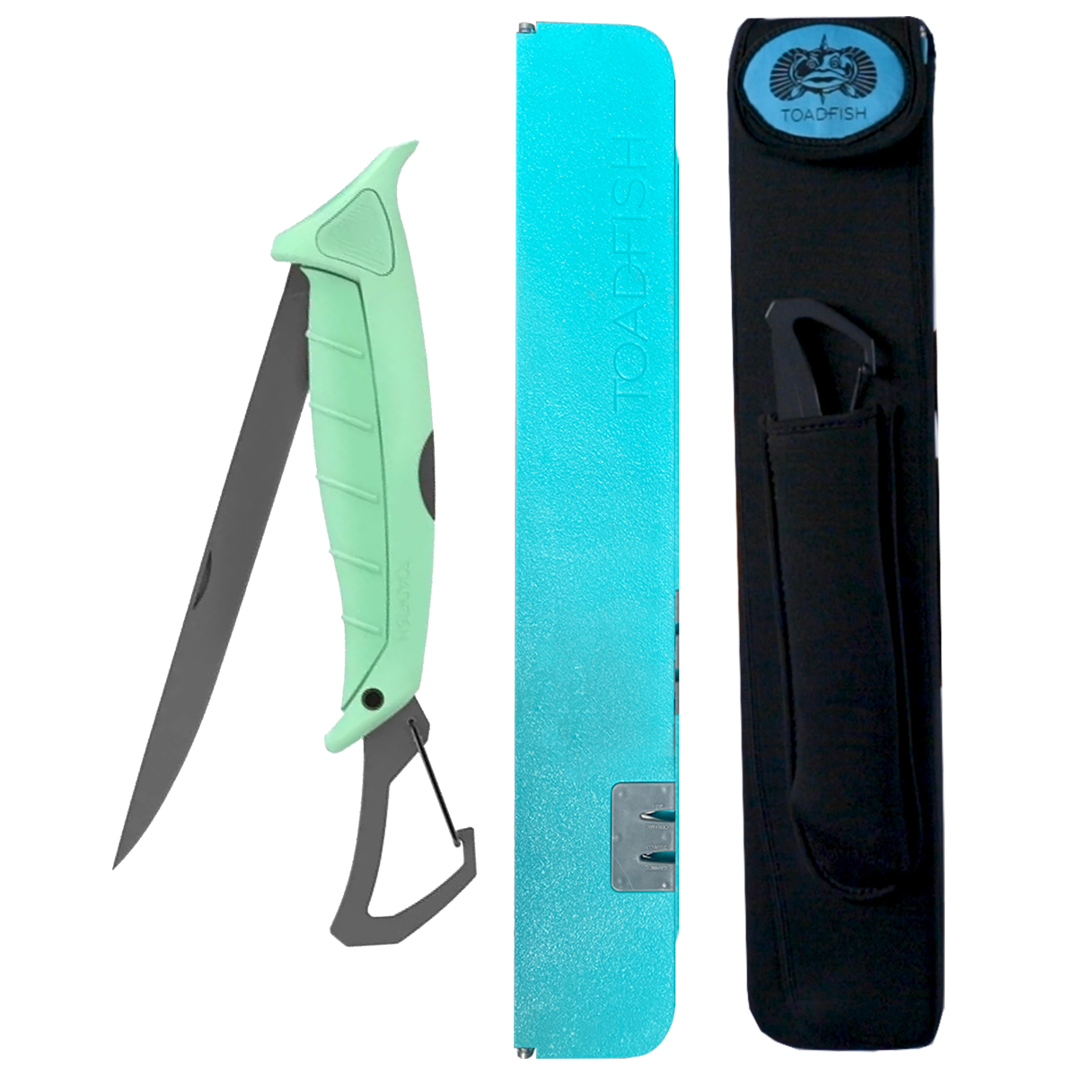 Stowaway Fillet Systems- L | XL
Sale price
$78.00
Regular price
$96.00
The Toadfish Stowaway Fillet System combines both the Fillet Knife and Folding Cutting Board. The clever Stowaway Folding Fillet Knife combines the high-end performance and ergonomics of a full-length fixed knife with the safety and versatility of a folding knife. The Stowaway Cutting Board fits easily into kitchen drawers, boat boxes, tackle bags, or travel packs without the need for a bulky sheath.
Folding Fillet Knife Features
Full-Length Ergonomic Handle
Salt-Tough Titanium Corrosion-Resistant Components
Titanium Coated Salt-Tough Blade. 7" or 8.5" size options.
Non-Slip Raised Rib Rubber Grip
Stowaway Carabiner
Patents pending
Stowaway Folding Cutting Board
Magnetic closure


Built-in 2-stage knife sharpener - includes a carbide section for setting a sharp edge on dull blades and a ceramic section to finely hone and finish the edge

Anti-skid bottom

Constructed from solid, non-porous, high-density polyethylene material for safe food handling

Patents pending
Dishwasher safe

Reg Size: Unfolded Dimensions 12'' x 16'' -

Folded Dimensions 3'' x 16'' x 1.5"

XL Size: Unfolded Dimensions 14'' x 22'' -

Folded Dimensions 3.5'' x 22'' x 1.5"
Neoprene Carry Case
Designed to easily and safely transport both your fillet knife and cutting board.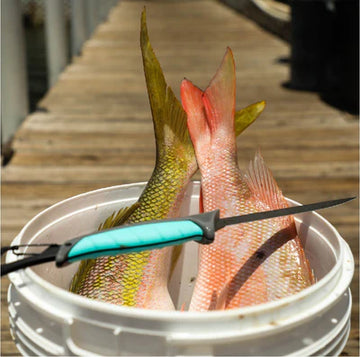 Fisherman's Favorite
Designed for all anglers, our Stowaway Fillet Knives easily folds past an ergonomic handle for a compact design. Easily store in kitchen drawers, boat boxes, and tackle bags. These knives feature titanium-coated, high carbon stainless steel blades that prove to be salt-tough and superior to other knives on the market.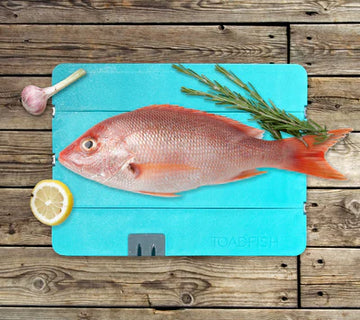 Durable & Portable
Designed to easily fold, lock, an store anywhere, our Stowaway Folding Cutting Board is your go-to kitchen item no matter where the adventure takes you. Fits into kitchen drawers, boat boxes, tackle bags, and more. Features built-in knife sharpener - no more dull blades!
Handle with care, sharp object.
Fillet Knife: Patent Pending filed date 07/27/2020
Cutting Board: Patent Pending filed date 07/27/2020